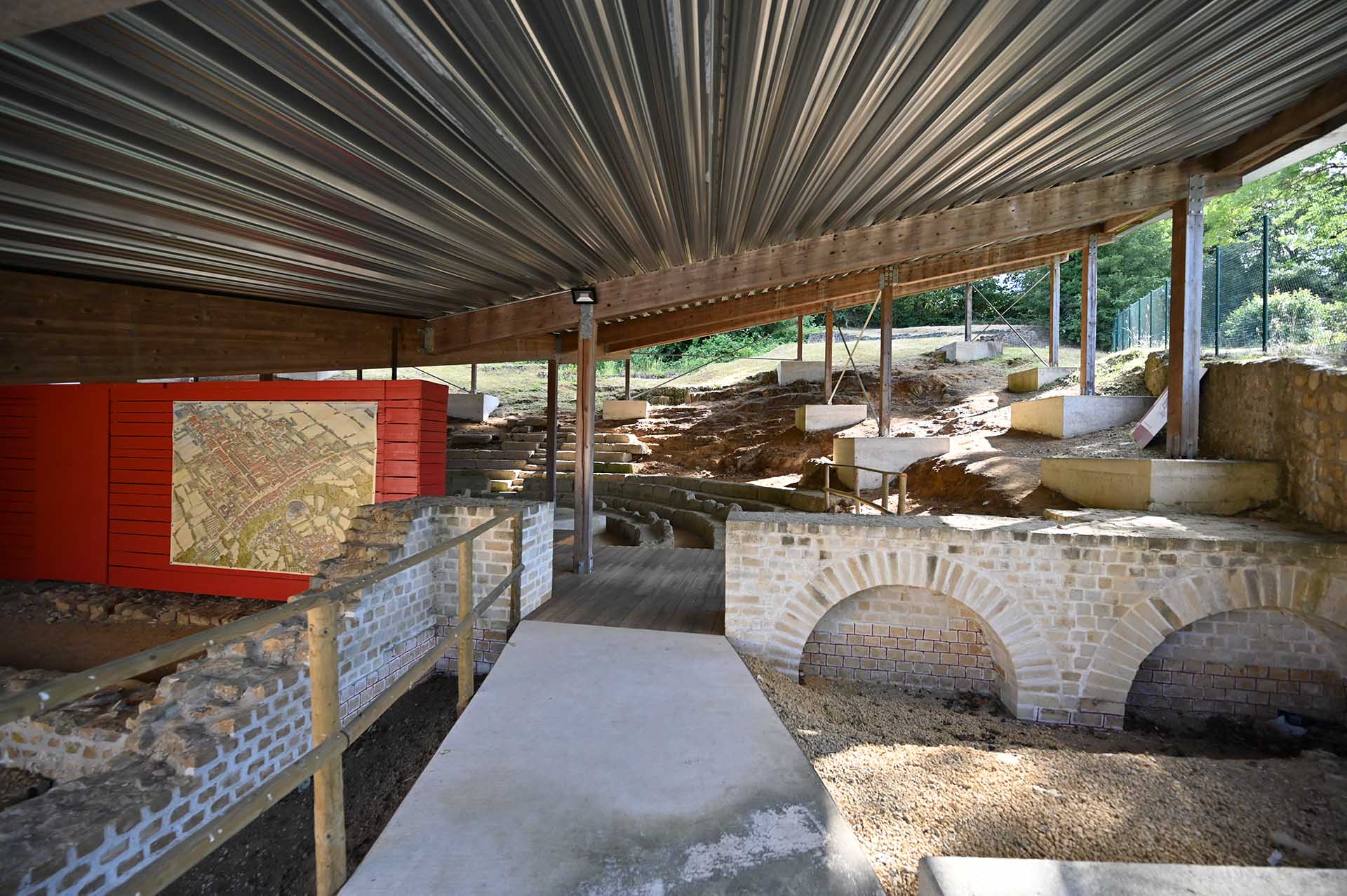 Dalheim
The Roman Remains - a heritage to be discovered
The fertile land attracted many peoples.
Dalheim was once the largest Roman colony in Luxembourg.
Given its geographical location with its panoramic view, Dalheim played an important role in the planning of the road network by constituting a stage (called Ricciacus) between Metz and Trier.
This road was an important trade axis. Thus Dalheim developed in a city with temples, a theatre, public buildings and offered a refuge for street vendors.
Today the well-preserved remains can be visited from June to September included, every Saturday and Sunday between 3 p.m. and 6 p.m. Guided tours are organised during this same period on the 1st Sunday of the month.
Information about www.ricciacus.lu