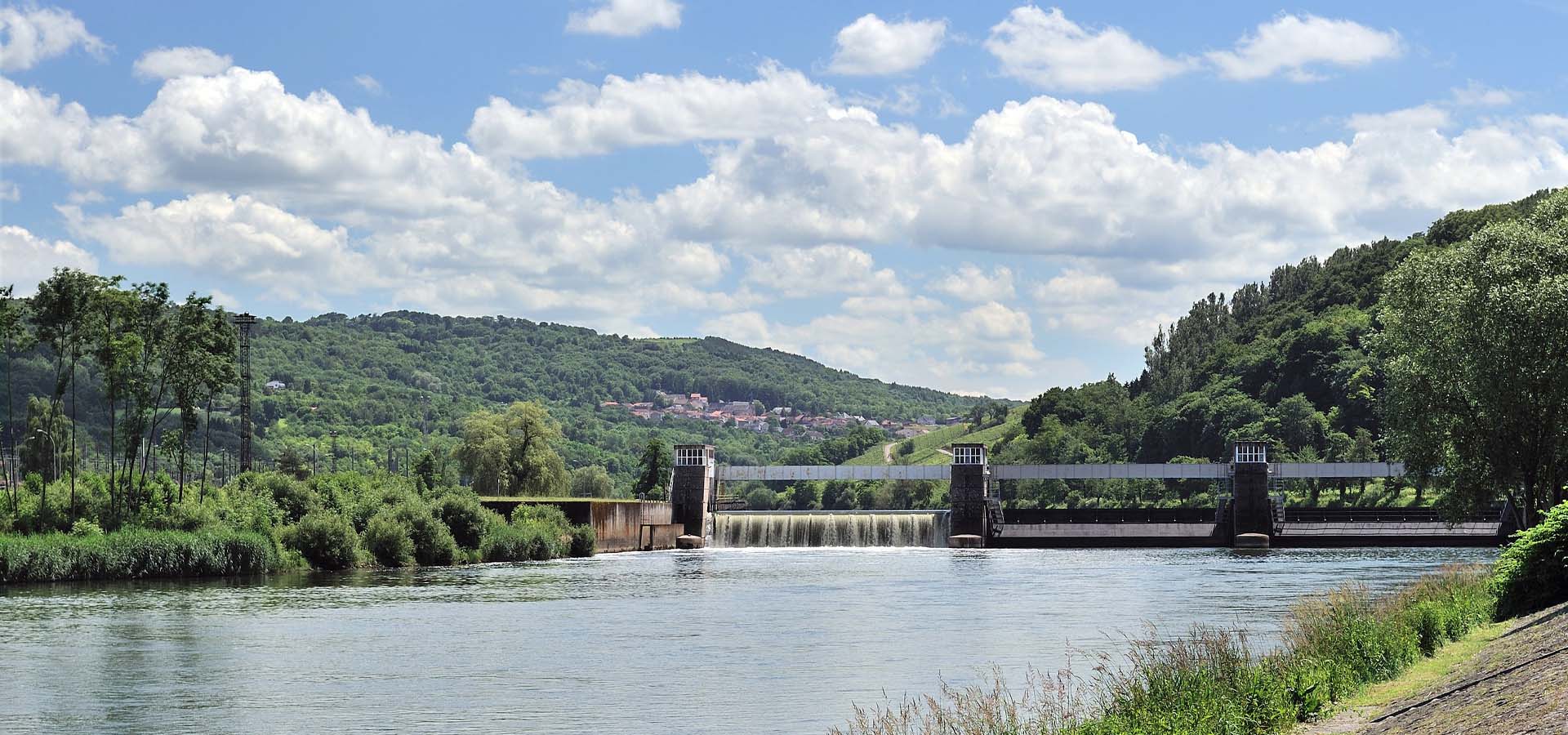 APACH and its annexes BELMACH and HAUT-APACH
Apach is located on the German side where the 3 countries "France-Germany-Luxembourg" meet. The nature reserve Hammelsberg is a site which wants to be discovered. Take the unique opportunity and walk through the nature reserve where you can find a large number of different kinds of orchids. The lock Pierre Ricard is situated across from the village of Schengen. The lock is also only a stone's throw away from where the world-famous Schengen Treaty has been signed. The lock has a total length of 172 m. It was inaugurated in 1964 in the presence of Grand Duchess of Luxembourg Charlotte, the German President Lubtke and the French general de Gaulle.
Religious tourism
Parish church St.Donat, 12th century round roman bell tower, replaced the Saint-Léonard chapel built in the first quarter of the 17th century at the expenses of Louis de Bettainvillers in favor of the workers of the forge he had just created, of which only the bell tower remains; the present nave was built in 1832;
Notre-Dame-des-Sept-Douleurs Chapel in Haut-Apach, built in 1718 ;
Chapel "Saint-Antoine de Padoue" in Belmach 18th century.
Apach is also located on the way to Santiago de Compostela.
River tourism
You have the possibility to take a walk on the dam and the lock in Apach.
3 laundries can be found in the commune of Sierck-les-Bains, one in Belmach, one in Haut-Apach, which was renovated with the participation of the students of a Boiler making section of the Lycée professionnel de Landres and one is located next to the town hall.
CONTACT
+33 3 82 83 81 72
mairie.apach@wanadoo.fr